Regular price
Sale price
$4.00 USD
Unit price
per
Sale
Sold out
Samples Ship For FREE A low-risk and low-cost way to try our powder-based cleaning solution. These samples ship for FREE and cannot be combined with any of our starter kits or accessories within the order. You will need the following bottles to use with our refill samples: 1. Natural All Purpose: You will need a 500ml bottle with a spray nozzle 2. Foaming Hand Wash:  You will need a 400ml hand soap bottle with a foaming pump 3. Natural Dish Wash: You will need a 500ml bottle with a spout or flip lid (Our dish soap has the consistency of water and will not work with a pump-style bottle)
1. Natural All Purpose Refill (1 sachet - makes 500ml)
Multi-tasking cleaner for all surfaces.Our all-purpose concentrate is a powerful cleaning product that's free from harsh chemicals and super easy to use – just add water and powder to any spray bottle. 

2. Foaming Hand Wash Refill (1 sachet - makes 400ml)
Our foaming hand wash is made with a coconut-based pH-neutral cleanser and packed with beautifully fragrant essential oils, the gentle lather promises to remove dirt without stripping your skin and leaving it dry. Sulfate-free and suitable for all skin conditions. 

3. Natural Dish Wash Refill (2 sachets - makes 500ml)
Say goodbye to abrasive and basic dishwashing liquids and hello to this eco-friendly, skin-safe dish wash starter kit. Our ultra-concentrated formula is made of plant-based ingredients, so safe you can use it as a fruit and vegetable wash.

Clean dishes with no cost to the planet (or your hands!). Plus, it smells amazing.
View full details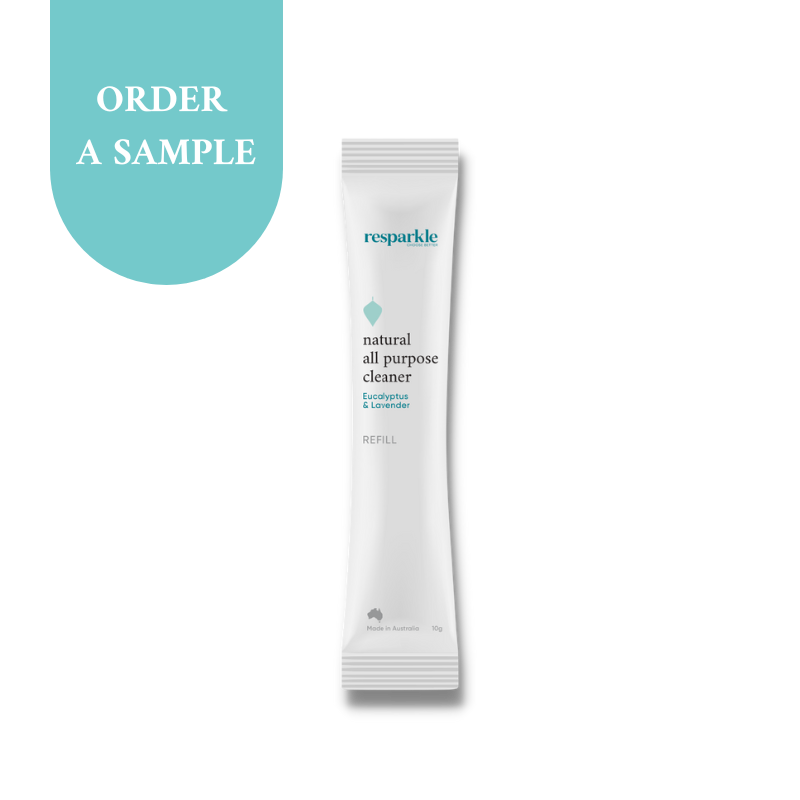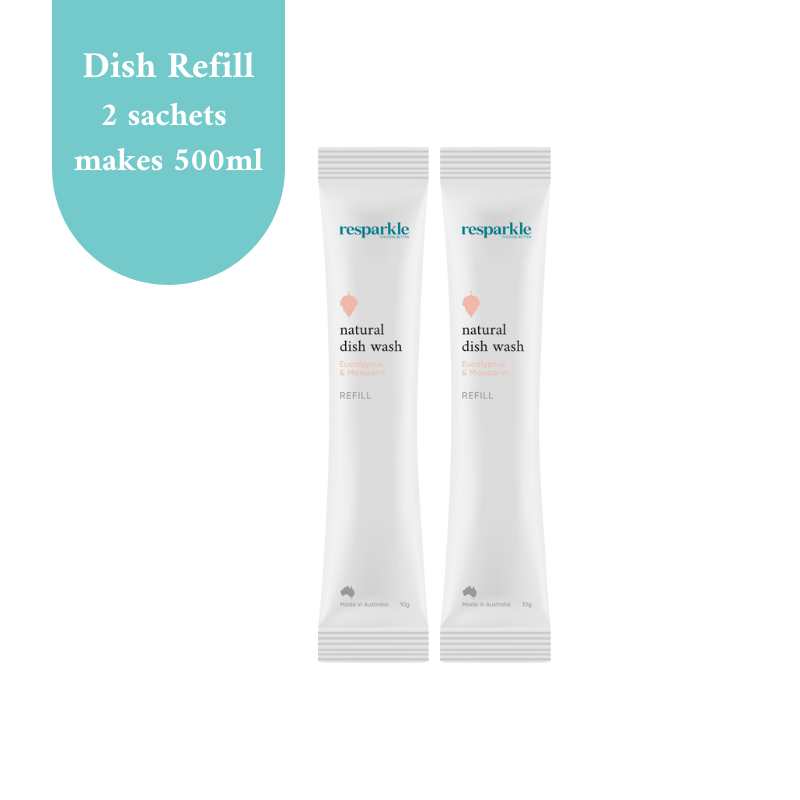 Safe & Effective
At Resparkle, we create natural formulas that work.Our powerful and versatile Natural All Purpose cleanerreplaces all of your cleaning supplies.