Made in Australia. Ships worldwide
·
Made in Australia. Ships worldwide
·
Made in Australia. Ships worldwide
·
Made in Australia. Ships worldwide
·
Made in Australia. Ships worldwide
·
Made in Australia. Ships worldwide
·
Made in Australia. Ships worldwide
·
Made in Australia. Ships worldwide
·
Made in Australia. Ships worldwide
·
Made in Australia. Ships worldwide
·
Made in Australia. Ships worldwide
·
Bundle & Save
Save big and enjoy free shipping on our eco-friendly cleaning products with our bundle deals.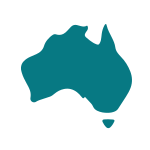 Verified Non-Toxic Ingredients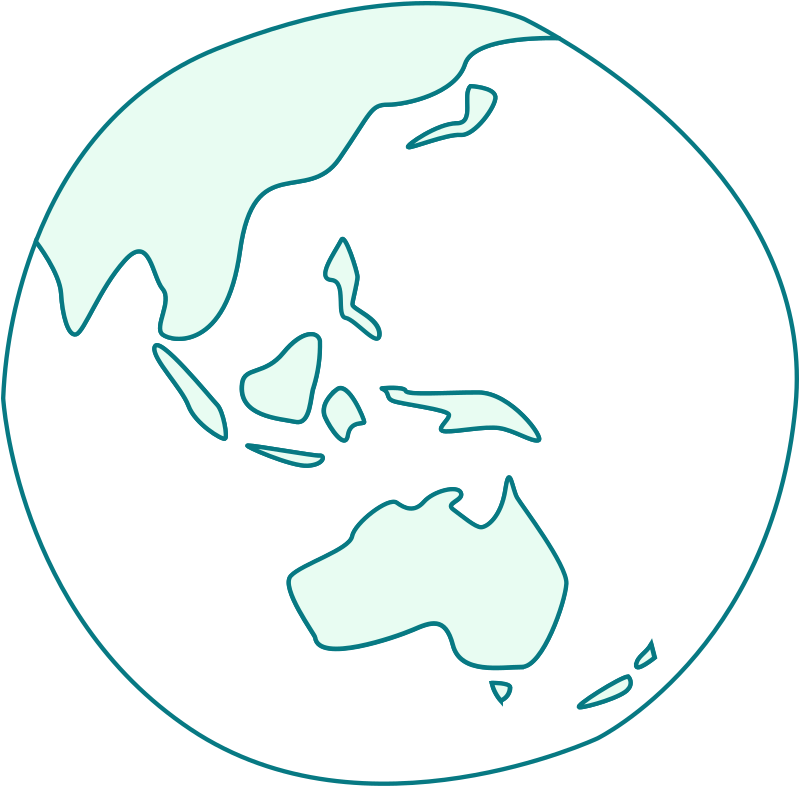 Better results guaranteed
We get it, it's always a risk trying something new. At Resparkle, we put our money where our mouths are. If you are not happy, we won't be too. Try with a peace of mind with our happiness guarantee:
30-day money back guarantee

Hassle free returns for a refund or store credit.

Warranty on parts

It's not cool when your pump, spray is not working like they should, get a free replacement with your next refill order.
A cleaner future for our families
Resparkle is on a mission to help you live a more sustainable life. Our Australian-made, toxin-free home and personal care collection is designed to make it easy for you to make better choices – for you, and for the planet.
Australian made & family owned
Better for the planet
Buy a starter kit once, refill & save forever. Forget buying and shipping products that are roughly 75% water and the remaining harsh chemicals. Activate our pure and potent concentrates with your own tap water.
Reusable bottles designed to last
Designed to last with
silicon protective sleeve.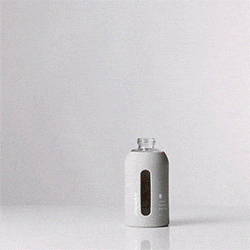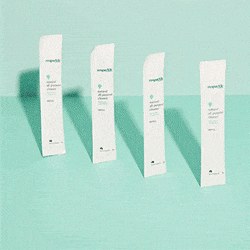 Home compostable refill sachets
I am made from plants,
not plastic!
Better for you

We don't just make empty promises - when it comes to being toxin-free, we've got the evidence. Each of our ingredients is vetted against strict EWG standards for your peace of mind.
Our scientific breakthrough products include:
World's first disinfectant cleaner made from citrus extracts

Patented laundry powder made from 100% natural ingredients

2 in 1 cleanser & masque that is 100% pure and potent
From our family to yours
We're proud to be the only zero-waste home care brand that crafts all of our products with love and care in our own facility, right here in Melbourne. Passionate about healthy homes & planet since 2013, our refills are 100% non-toxic and delivered plastic-free.
2013 - Started at a farmers market
Explore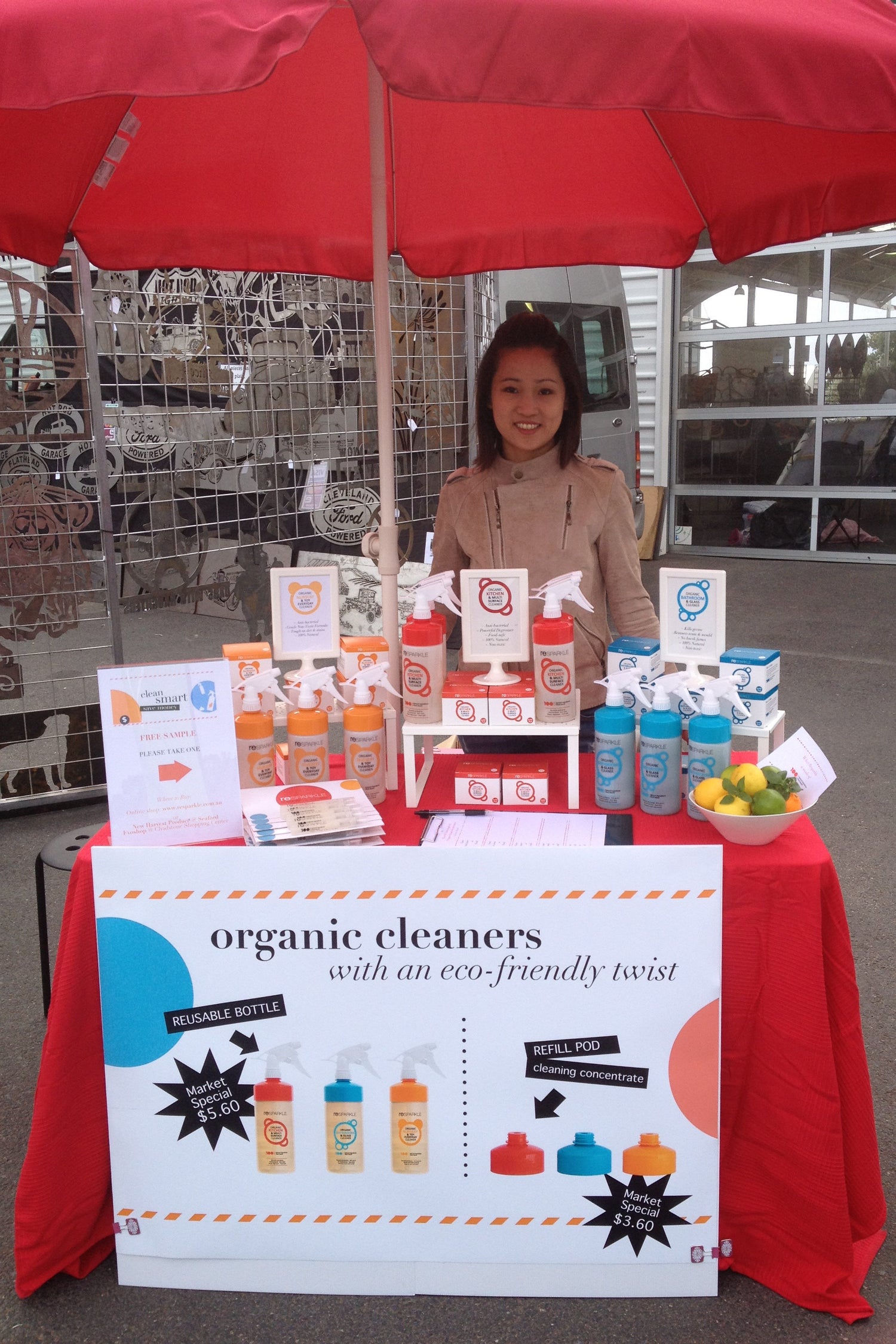 2020 - Sold my family home to fund a plastic-free future of clean
Explore
2021 - From my family to yours
Explore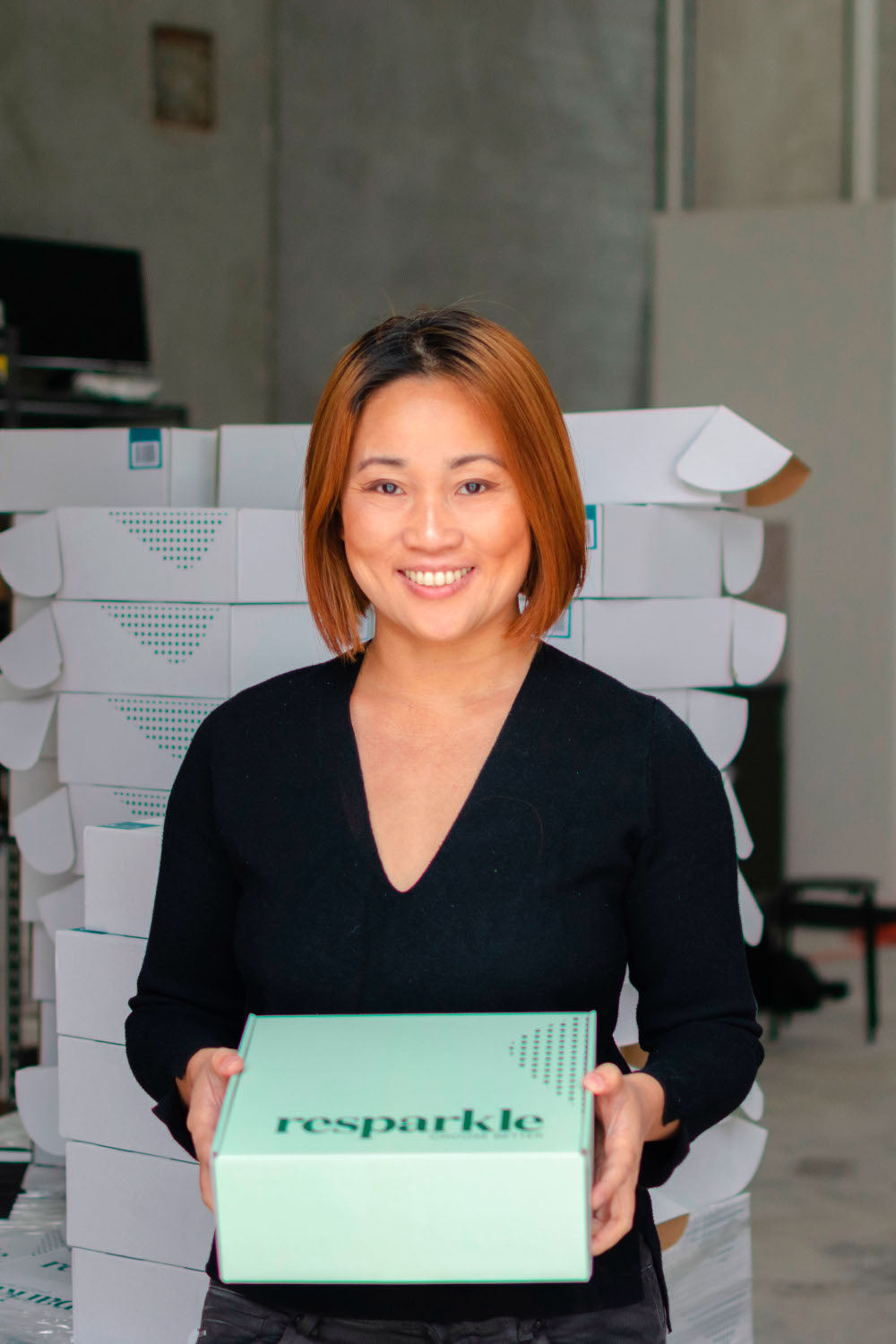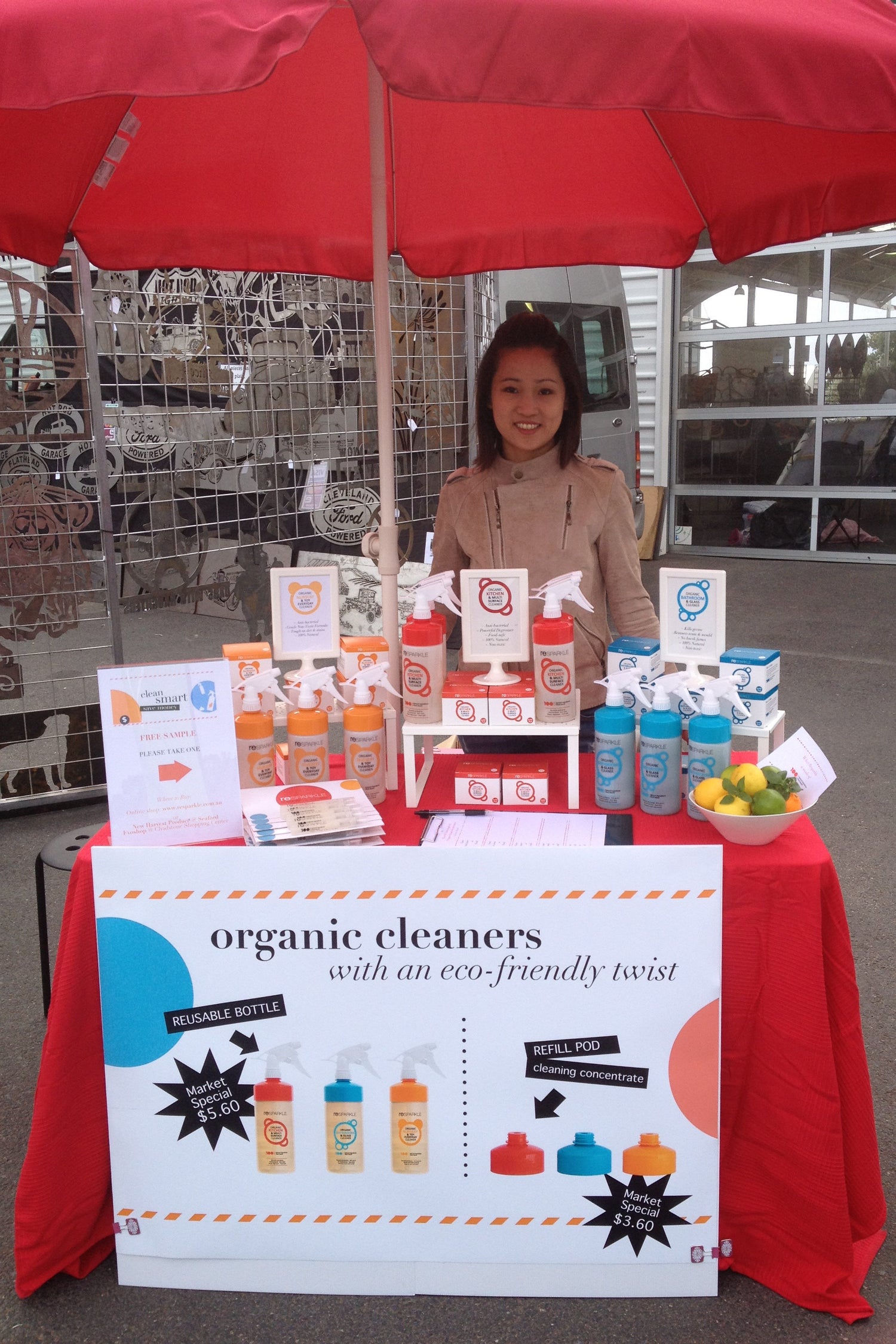 2013 - Started at a farmers market
The Resparkle journey started in 2013 at a farmers market in the Mornington Peninsula, Victoria. For me, it was never about creating cleaning products (I hate cleaning!). This desire originated from a burning desire to create a more purpose-lead business that could create a positive impact. When I discovered cleaning products were made of 90% water and the rest harsh chemicals, I questioned why we're transporting litres of water in so much plastic across the country when we are fortunate to have clean water from our taps.
2020 - Sold my family home to fund a plastic-free future of clean
Disaster hit when Covid happened. Supply chain disruptions (due to Covid) meant I could not secure any packaging supplies and we had no stock to sell for most of 2020. This nearly broke us financially and mentally. The temptation to give up was powerful but  my son was the reason why I chose to pivot. I was determined to do what is within my power to secure a cleaner future for him.I took the leap of faith and sold our family home to rebuild our business. I'm proud to relaunch Resparkle in the form of powder-based concentrates that are delivered in 100% plastic free, home compostable refill sachets.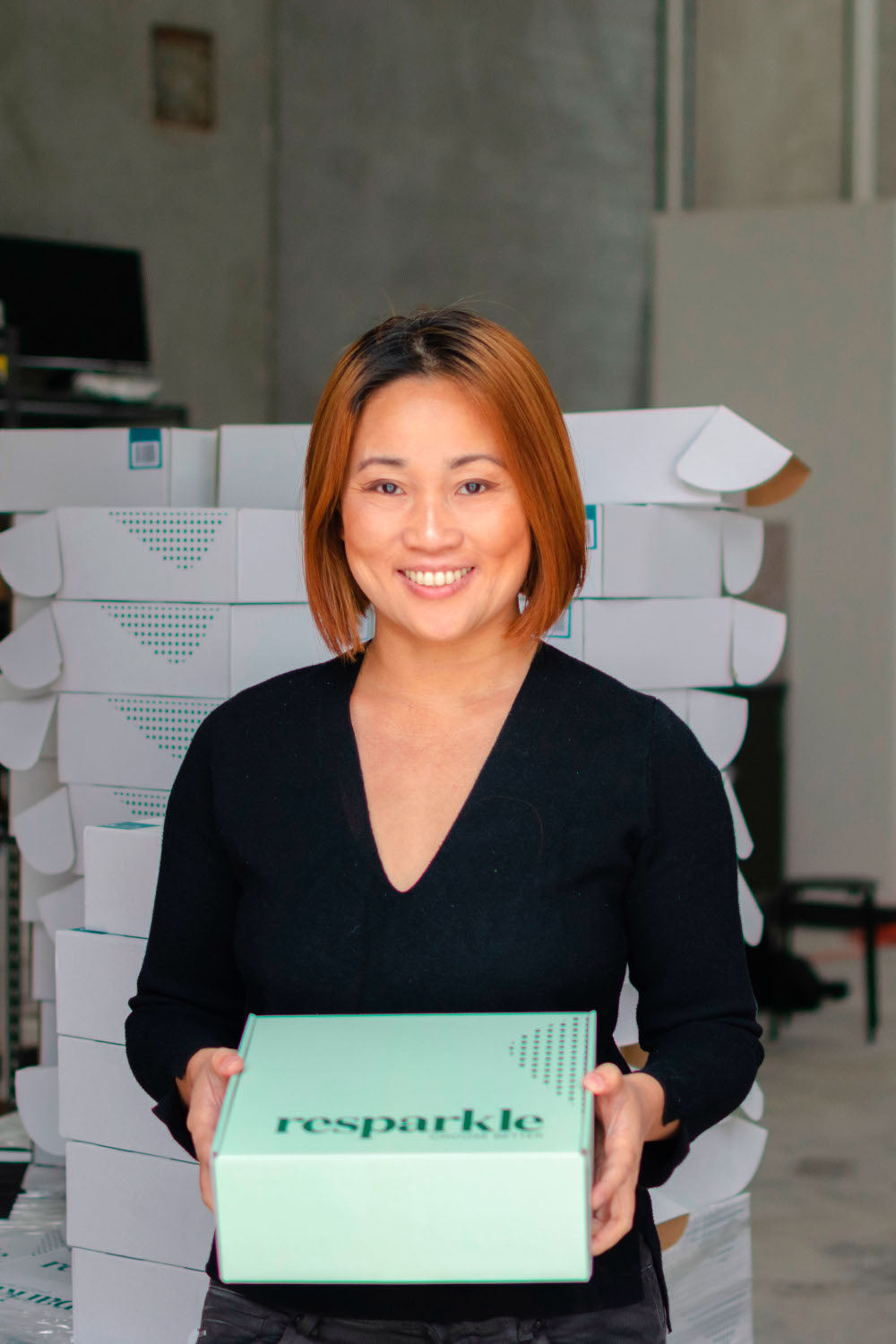 2021 - From my family to yours
We are proud to be the only zero-waste home care brand that proudly manufactures every one of our eco-friendly, non toxic products in our very own Melbourne warehouse. Every item is crafted with natural ingredients for maximum effectiveness – always free from toxins! Plus, because we strive for low waste manufacturing processes at all times, you can trust that when it comes to home care products there's no equal on the market today!
As Featured In


Choosing a selection results in a full page refresh.
Opens in a new window.