Did you know the plastic economy is one of the biggest pollutants on earth and the 2nd largest driver of climate change? It's found in the air we breathe, the food we eat and it's 99 per cent derived from fossil fuels. Every part of the plastic lifecycle is harmful
–It's time we cleared the air.
Our Families Aren't Immune To The Plastic Problem
Plastic isn't just threatening the health of our planet – it's putting our kids' health at risk too.
The Air We Breathe
Here in Australia, we're guilty of throwing away 1.6 million plastic bottles used for homecare products every year. Huge, right? Almost inconceivable, right? Let's put it this way instead – those 1.6 million plastic bottles release the same annual C02 emissions as 561,000 cars on the Hume Highway.
The Food We Eat
Did you know that you're consuming the equivalent of one credit card's worth of plastic every week? Yep. Our food and drinking water is often contaminated with 'microplastics', which are tiny plastic particles smaller than five millimetres. It might sound insignificant, but microplastics quickly add up.
Our Children's Future
Our kids aren't responsible for climate change, and yet they're the ones who have to shoulder the burden. And that burden includes increased heatwaves, a 1.5 degree global warming, more wildfires and less food security. We need to step up, and clean up, for our children's sake.
We're Here To Transform The World, And You're Invited On The Mission
Our Resparkle products are waste-free, toxin-free and healthy futures guaranteed.
We want to disrupt the plastic economy. We want to see two million less plastic products in landfill. We want a cleaner future for our families. To do this, all we need is 10,000 Aussie homes cleaning with Resparkle. Choose Resparkle and you're saying 'yes' to sustainability, powder-to-clean innovation, and eco-friendly packaging. Choose better, clean better.
Choose Better, Shop Here
Our Goal
2,000,000
Less Plastic In Landfill
Resparkle
10,000
Aussie Homes
Our Progress
Together 10,000 Resparklers we have
Saved
233,511
Of Plastic Packaging
Reduced carbon emissions by
147,812
Help Us Plant More Trees
For every 2L single-use plastic bottle we prevent from being used and thrown away, we plant a tree. One tree at a time we aim to help restore the forests, habitats and ecosystems destroyed in the Australian bushfires. Help us counter climate change and save our national biodiversity hotspots.
Learn about One Tree Planted here:
Learn More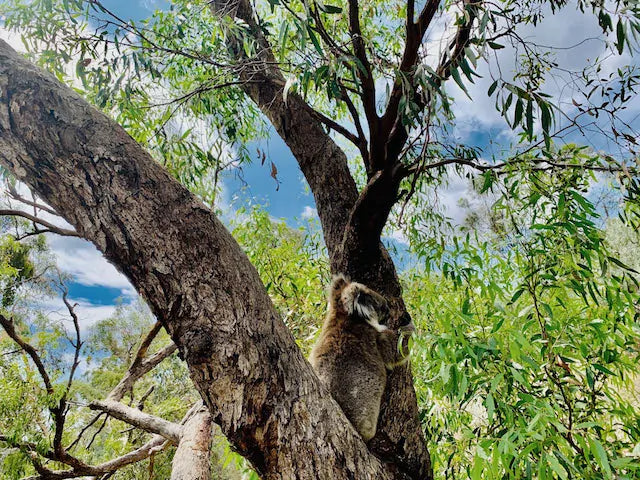 The Resparkle Journey
The Resparkle journey started in 2013 at a farmers market in the Mornington Peninsula, Victoria. For me, it was never about creating cleaning products (I hate cleaning!). This desire originated from a burning desire to create a more purpose-lead business that could create a positive impact. When I discovered cleaning products were made of 90% water and the rest harsh chemicals, I questioned why we're transporting litres of water in so much plastic across the country when we are fortunate to have clean water from our taps.
After more research, I was horrified to learn that cleaning products contained toxic ingredients, many of which are scientifically known to be detrimental to our health. It explained why growing up with a mum who loved to clean, I suffered severe asthma and sensitive skin. I knew this was an industry that was ripe for disruption and somewhere that I could make a difference. This eventually birthed the Australian first, refill pod of concentrate innovation and formulas that were not only 100% natural but effective as well.
The business grew rapidly through word of mouth for over 5 years but disaster hit when Covid happened.
Supply chain disruptions (due to Covid) meant I could not secure any packaging supplies and we had no stock to sell for most of 2020. This nearly broke us financially and mentally.
The temptation to give up was powerful as I had just become a new mum to a beautiful boy. However, I already had in-depth knowledge on the damaging impact of plastic and harsh cleaning chemicals on our health and our planet, as a mum, I simply couldn't not do anything about it. My son became the reason why I chose to pivot. It made me more determined than ever to do what is within my power to secure a cleaner future for him.
I'm proud to relaunch Resparkle in the form of powder-based concentrates that turn regular tap water into cleaning supplies in minutes.
Our refills no longer come in plastic pouches/bottles but in compostable sachets made from plants. Our bottles are now glass and silicon protected for durability. By providing a viable, sustainable alternative, I hope to turn the tide on plastic.

Who Makes Our Resparkle Products?
We spent several months refining our custom formula to ensure it is not only 100% natural but effective and affordable. To maintain the high quality standards we have set ourselves, we manufacture our products in our own Melbourne warehouse. We would love for you to meet our machine aptly named "Greenie The Queenie"! Click here to see how our products are made.
Because we want to support local livelihoods as well as keeping tabs on our carbon footprint, we are committed to sourcing our ingredients from Australian businesses. When faced with production capacity overflow, we contract the filling and packing for some of our products to Brunswick Industries, a social enterprise that provides employment to people living with disabilities.