Regular price
$15.00 USD
Sale price
$15.00 USD
Unit price
per
Sale
Sold out
Pack Size: 500g (33 Washes):
3 in 1: Wash, Removes Stains & Odour
Saving money: Ultra Concentrate
Kills 99% of germs naturally
No synthetic fragrances or color brighteners
Cleans your washing machine, preventing mould build-up
Natural Laundry powder 33 Washes (500g)

It's laundry day – why not use a 100% natural washing powder that's good for the earth, great for your clothes and safe for your skin? Our green laundry detergent uses plant-based ingredients and revolutionary biotechnology to clean clothes, remove tough stains, and erase odours.
It's highly concentrated which means a little goes a long way making it a low-cost alternative to other supermarket brands. If you're looking for an eco-friendly laundry detergent that's free from nasties and smells like sunshine, it's time to go green.
Suitable for both front & top-load machines. Septic-tank safe.
Winner of Gold and Editor's choice in the 2020 Australian Non-toxic Awards.
Smells like:
Australian lemon eucalyptus oil
or Scent Free
View full details
Compostable Plastic Free Bag
Tried, Tested, Proven
Independently lab tested to outperform. Choice Australia's best laundry detergent on 5
common stains.

No Nasties Guarantee
No bleach, ammonia, artificial fragrances or dyes. Every ingredient is derived from nature and suitable for the most sensitive skin.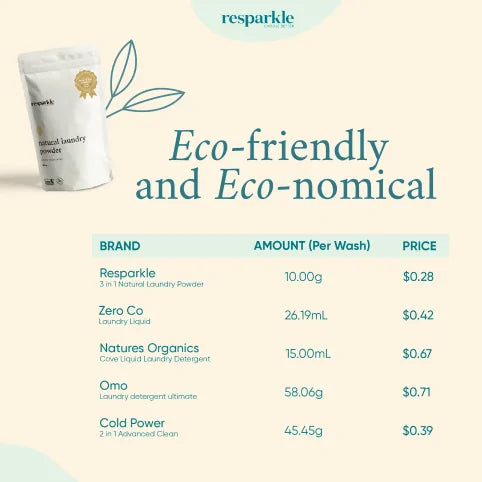 $0.06 Cheaper Per Load
Ultra-concentrated to help you save money. Enough for 33 loads of laundry. Suitable for top or front load machines and septic tanks.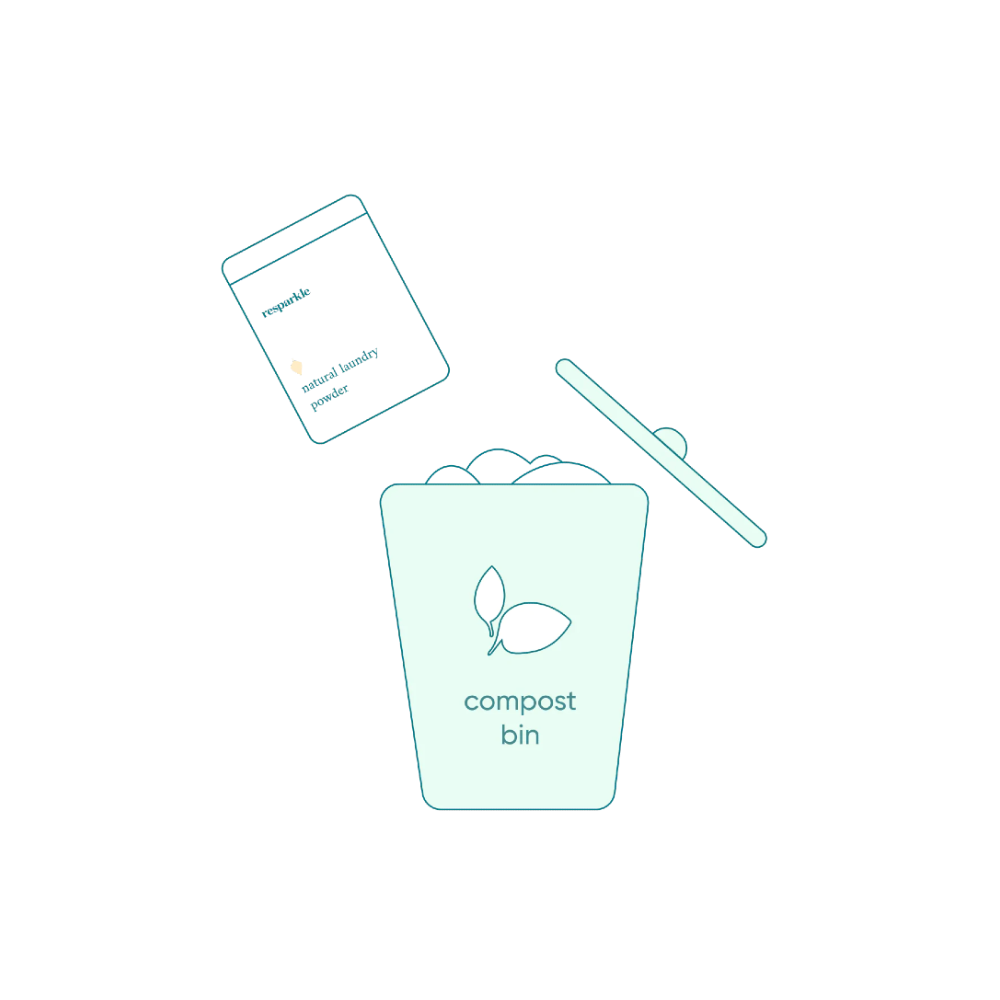 Eco-friendly Packaging
Our eco-laundry bags are certified
compostable and plastic-free.